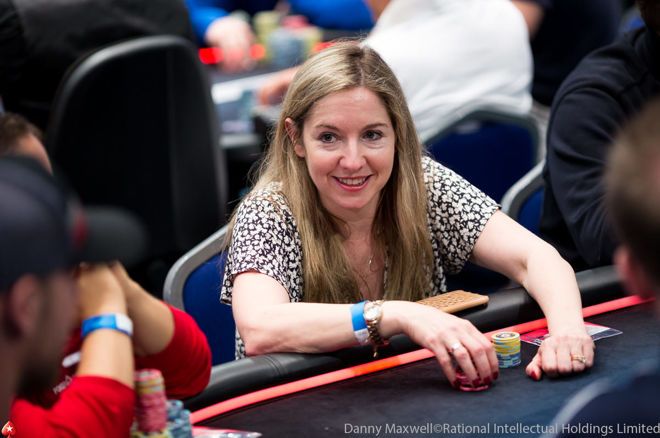 The PokerStars European Poker Tour (EPT) returns to London, United Kingdom for the first time in eight long years between October 18-28, 2022. Once a mainstay on the EPT, London has not hosted an EPT Main Event since doing so in 2014 when the EPT was in its 11th season.
London was where Victoria Coren Mitchell, then simply known as Victoria Coren, won her first EPT Main Event title, becoming the first female EPT Main Event champion. Eight years later, in San Remo, Italy, Coren Mitchell became the EPT's first-two time champion. Only Mikalai Pobal has achieved the same feat since, although Kevin MacPhee came agonizingly close in 2014, when he finished second to Sebastian Pauli in the EPT London Main Event, four years after taking down EPT Berlin.
Coren Mitchell's victory aside, there have been some special EPT London Main Events. For example, the 2018 festival went down in history as being the first EPT London Main Event to award its winner a seven-figure prize. American Michael Martin returned home with £1,000,000. That was also the one and only year that at least one player from the United Kingdom or Ireland has not taken a seat at an EPT London Main Event final table.
Four players have a brace of EPT London Main Event final table appearances. Norway's Jan Sjavik finished third in 2006 and seventh in 2013, Steve O'Dwyer was the runner-up in 2011 and third in 2013, while Frenchman Antony Lellouche busted sixth in 2007 and eighth in 2008. Benny Spindler won in 2011 and was the first out from the last EPT London Main Event final table run.
Season 1 – 2004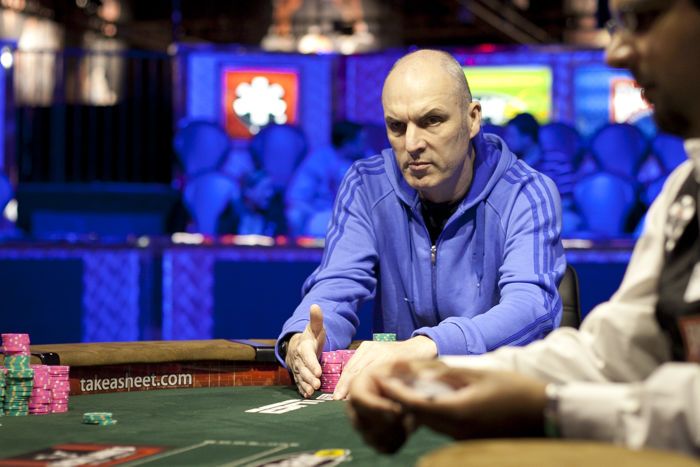 John Shipley
The inaugural EPT London Main Event took place in 2004 and saw 175 players pay £3,050 to enter. John Shipley triumphed that day, defeating fellow Englishman John Falconer heads-up to secure a £200,000 payday.
Shipley continued playing poker until 2015, and includes a third-place finish in a $10,000 Pot-Limit Omaha World Series of Poker (WSOP) to his name.
Now veteran players Noah Boeken, Marcel Luske, and Julian Thew were present at Shipley's final table.
PlacePlayerCountryPrize 1John ShipleyEngland£200,000 2John FalconerEngland£117,000 3Anonymous £58,000 4Baard DahlIsle of Man£33,600 5Jeffrey DuvallEngland£19,600 6Noah BoekenNetherlands£16,800 7Marcel LuskeNetherlands£14,800 8George McKeeverIreland£11,210 9Julian ThewEngland£8,400
EPT London Returns After Eight Years; Two $30,000 Platinum Passes To Be Won
Season 2 – 2005
Mark Teltscher
By the time EPT London rolled around again, the tour had been making waves across Europe. The £3,050 buy-in remained the same, but 242 players turned out in force, creating a £708,630 prize pool.
Mark Teltscher emerged victoriously and received £280,000 for his efforts. Two year's later, Teltscher's name was shrouded in controversy after PokerStars disqualified his sister, Natalie, after winning the 2007 World Championship Of Online Poker (WCOOP) Main Event after the online poker site deemed it was not Natalie in control of the account.
Teltscher played at the recent EPT Barcelona festival, so do no be surprised if he turns up in London and attempts to win the Main Event for a second time.
PlacePlayerCountryPrize 1Mark TeltscherEngland£280,000 2Jonas HelnessNorway£147,740 3Noah JeffersonUnited States£72,870 4Paul KingEngland£41,640 5Kirill GerasimovRussia£24,290 6Dale GreenleafEngland£20,820 7Istvan NovakHungary£17,350 8Graham ClarksonScotland£13,889 9Frank CallaghanIreland£10,410
UKIPT London Part of "Unparalleled" PokerStars Live Experience, says James
Season 3 – 2006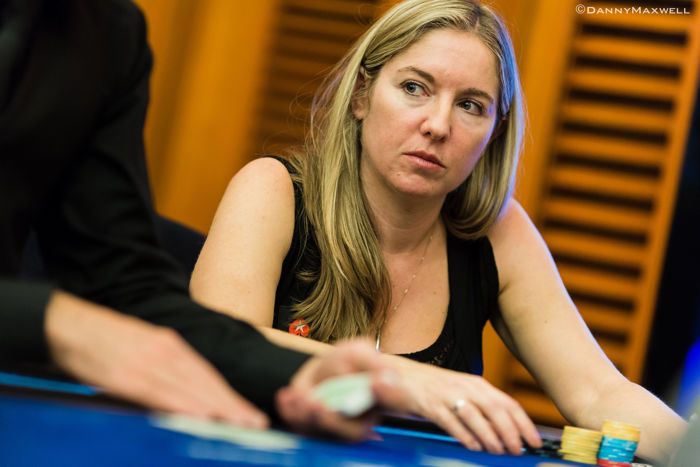 Victoria Coren Mitchell
A slightly higher buy-in of £3,550 was not enough to deter players from flocking to the EPT London Main Event in 2006. A then record field of 398 created a £1,393,000 prize pool, the first weighing in at seven figures.
Of course, this was the year Coren Mitchell did it for the ladies and walked away with the title and £500,000. It was at this final table where Jan Sjavik enjoyed the first of his two EPT London Main Event final tables, and also where the late Chad Brown finished in fifth place.
PlacePlayerCountryPrize 1Victoria Coren MitchellEngland£500,000 2Emad TahtouhAustralia£285,900 3Jan SjavikNorway£168,600 4Michael MuldoonNorthern Ireland£110,000 5Chad BrownUnited States£58,600 6Jules DreamellSweden£44,000 7Peter HedlundSweden£36,600 8Sid HarrisEngland£29,300
Two-Time EPT Champion Coren Mitchell Comments on Alleged Hustler Cheating
Season 4 – 2007
Joseph Mouawad
EPT London's popularity continued growing, and 392 players paid the new buy-in of £5,400, resulting in a £2,038,400 prize pool. Lebanon's Joseph Mouawad defeated Germany's Florian Langmann heads-up, and reeled in a cool £611,520, the largest prize at EPT London to date.
Anthony Lellouche finished sixth here; he would finish eighth the next time EPT London ran, becoming the first back-to-back finalists in the process.
PlacePlayerCountryPrize 1Joseph MouawadLebanon£611,520 2Florian LangmannGermany£346,528 3Marcel BaranGermany£203,840 4Josh EganNew Zealand£152,880 5Frderik HaugenSweden£124,342 6Antony LelloucheFrance£97,843 7Paul MendesEngland£77,459 8Ian CoxEngland£57,077
Relive the 2007 EPT London Main Event action
Season 5 – 2008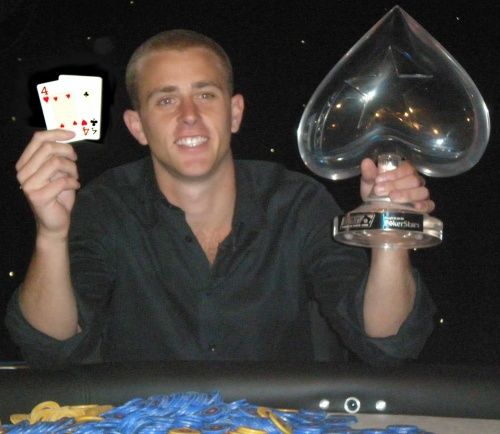 Michael Martin
The 2018 EPT London Main Event's final table was the one and only occasion where a player from the United Kingdom or Ireland failed to reach the final table. Ian Frazer was the deepest-running Englishman; he finished 25th.
Pennsylvania's Michael Martin was the last player standing, and he saw his bankroll swell by £1,000,000, EPT London's only seven-figure Main Event prize. The fantastic result came only six months after Martin finished fifth in the EPT Grand Final.
PlacePlayerCountryPrize 1Michael MartinUnited States£1,000,000 2Michael TureneicSweden£525,314 3Marcin HoreckiPoland£303,439 4Eric LiuUnited States£234,920 5Philippe D'AuteuilCanada£195,766 6Alan SmurfitUnited States£153,351 7Johannes StrassmannGermany£120,723 8Antony LelloucheFrance£81,569
Discover how Michael Martin won EPT London
Season 6 – 2009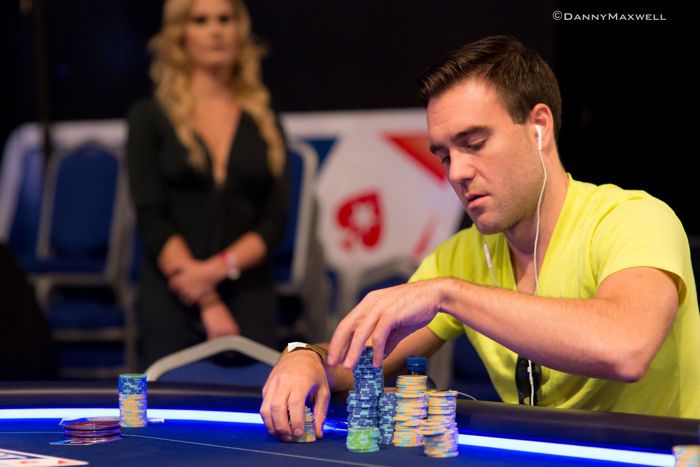 Aaron Gustavson
Live poker was booming in 2009, and another 730 players bought into the £5,250 EPT London Main Event. All those players fought it out for a share of the £3,540,500 prize pool.
New York's Aaron Gustavson found himself heads-up against the 2008 WSOP Main Event champion Peter Eastgate. Gustavson did what Ivan Demidov couldn't do, and that was defeat Denmark's World Champion heads-up. Gustavson headed home with £850,000 in tow; he's not won more than $45,000 in one event since.
PlacePlayerCountryPrize 1Aaron GustavsonUnited States£850,000 2Peter EastgateDenmark£530,000 3Nikolai SennigerGermany£285,000 4Martin GudvangenNorway£227,000 5Dominic CullenEngland£173,000 6Rui MilhomensPortugal£124,000 7Raymond WuTaiwan£87,000 8Karim Bennani SmiresMorocco£50,100
Step back in time to the 2009 EPT London Main Event
Season 7 – 2010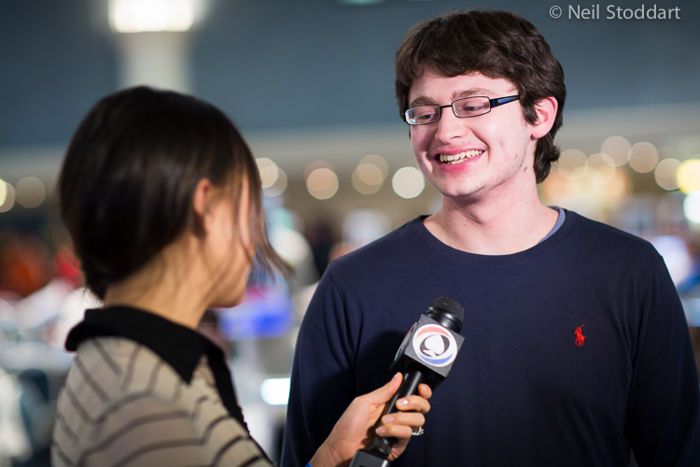 David Vamplew
EPT London peaked in 2010 with 848 players exchanging £5,250 for the chance to win the lion's share of a £4,112,800 prize pool. The heads-up clash was a real-life David versus Goliath scenario, with the little-known Scotsman David Vamplew facing off against the seasoned high-stakes guru John Juanda.
Vamplew caused a major upset when he defeated Juanda and resigned the Indonesian mega-star to a £545,000, while claiming the £900,000 top prize for himself. Vamplew continued grinding on the live circuit and online tables for several years before stepping away from the game on a full-time basis. "Vamps" has since graduated with a Masters in Financial Modelling and Optimsation; what a guy.
PlacePlayerCountryPrize 1David VamplewScotland£900,000 2John JuandaIndonesia£545,000 3Kyle BowkerUnited States£300,000 4Artur WasekPoland£240,000 5Jayvan PaymanCanada£190,000 6Fernando BritoPortugal£145,000 7Thomas MarcheseUnited States£100,000 8Per UmmerCyprus£66,800
Vamplew defeats Juanda to win the EPT London Main Event
Season 8 – 2011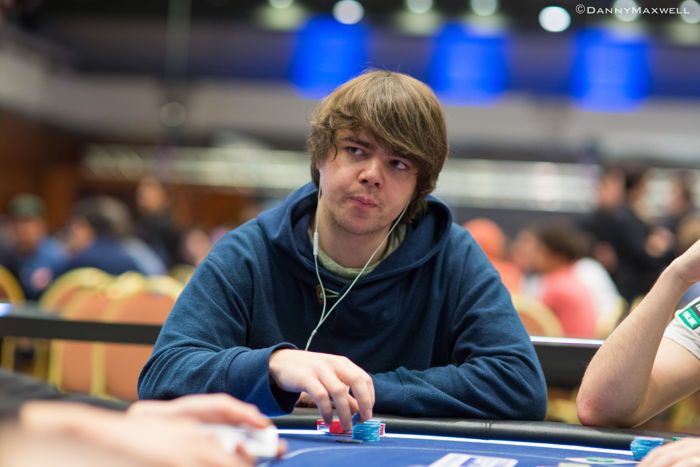 Benny Spindler
Germany's Benny Spindler triumphed in the 2011 EPT London Main Event, playing his way past 690 opponents and scooping £750,000 of the £3,351,350 prize pool. Spindler defeated Steve O'Dwyer heads-up after battling at the final table with such luminaries as Juan Manuel Pastor, Kevin Iacofano, and Martins Adeniya.
O'Dwyer missed out on the glory, but he got another bite of the cherry the following year, joining Antony Lellouche as the only players to reach back-to-back EPT London Main Event final tables.
PlacePlayerCountryPrize 1Benny SpindlerGermany£750,000 2Steve O'DwyerUnited States£465,000 3Andre KlebanovBelarus£265,000 4Juan Manuel PastorSpain£200,000 5Mattias BergstromSweden£155,000 6Kevin IacofanoUnited States£120,000 7Martins AdeniyaEngland£86,350 8Miroslav BenesCzech Republic£64,000
Check out all of the 2011 EPT London Main Event reports
Season 9 – 2013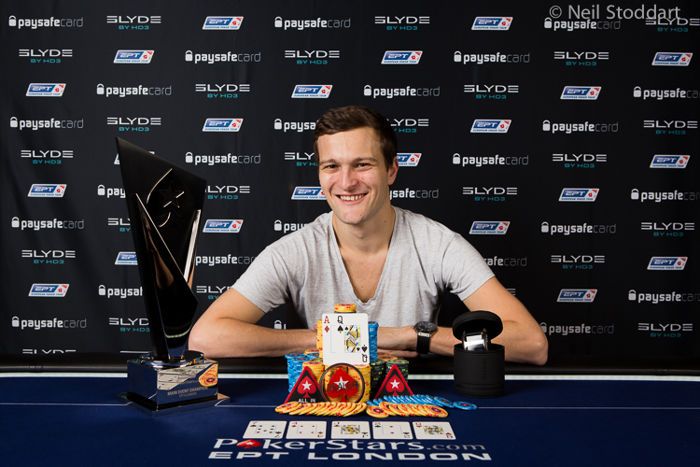 Ruben Visser
The 2013 edition of this incredible tournament is the only EPT London Main Event to feature a deal at the final table. After Chris Moorman, Tamer Kamel, Christopher Frank, Steve O'Dwyer, and Theo Jorgensen bowed out, the final three players struck a deal to lessen the pay-jumps. This ultimately resulted in a £595,000 top prize, which Netherlands' Ruben Visser received.
Visser is now part of a successful investment company in his native Netherlands.
PlacePlayerCountryPrize 1Ruben VisserNetherlands£595,000* 2Mantas VisockisLithuania£377,436* 3Olof HaglundSweden£427,564* 4Theo JorgensenDenmark£183,000 5Steve O'DwyerUnited States£146,000 6Christopher FrankGermany£112,000 7Tamer KamelEngland£79,950 8Chris MoormanEngland£57,000
*reflects a three-handed deal
Ruben Visser crowned EPT London champion
Season 10 – 2013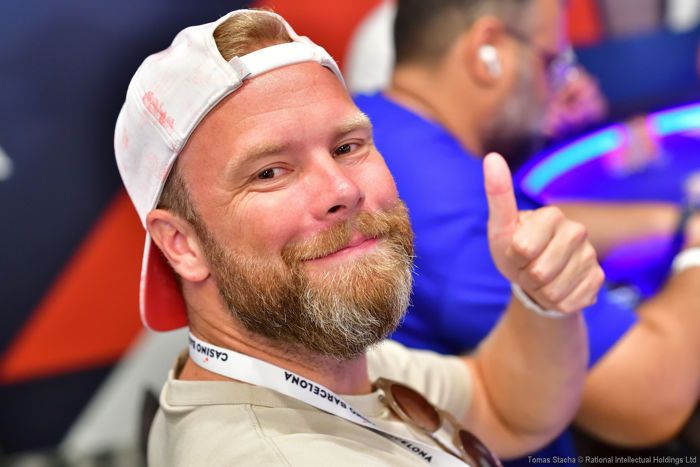 Robin Ylitalo
The 2013 EPT London Main Event saw the first Australians since Emad Tahtouh lost heads-up to Coren Mitchell reach the final table. Martin Kozlov and Jeff Rossiter from "Down Under" could not progress deeper than fifth.
A then relative newcomer to the live poker scene, Ludovic Geilich, finished fourth, Leo McClean busted in third, leaving Sweden's Robin Ylitalo to defeat Greek grinder Georgios Karakousis heads-up to became the first and only Scandinavian EPT London Main Event champion.
PlacePlayerCountryPrize 1Robin YlitaloSweden£560,980 2Georgios KarakousisGreece£349,200 3Leo McCleanEngland£249,850 4Ludovich GeilichScotland£193,340 5Jeff RossiterAustralia£152,320 6Stefan VagnerSlovakia£119,225 7Jan SjavikNorway£88,175 8Kully SidhuEngland£60,640 9Martin KozlovAustralia£47,750
Ylitalo becomes first Swedish EPT London Main Event winner
Season 11 – 2014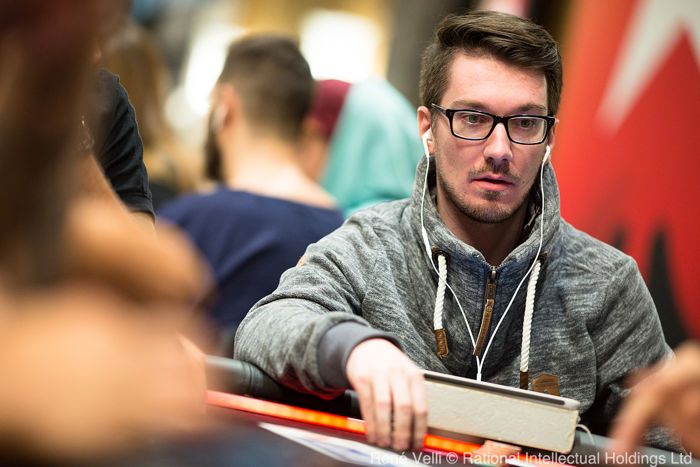 Sebastian Pauli
You have to go back to 2014 to find the last time the EPT ran a Main Event in London. It attracted 675 players who each paid £4,250, resulting in a £2,619,000 prize pool. Jake Cody came close to becoming a two-time EPT Main Event champion, but he ultimately finished in fifth, so did not add to his EPT Deauville triumph.
Kevin MacPhee almost added to his EPT Berlin victory from 2010 but Germany's Sebastian Pauli defeated the American heads-up and is, therefore, the reigning EPT London Main Event champion, a reign of eight years!
PlacePlayerCountryPrize 1Sebastian PauliGermany£499,700 2Kevin MacPheeUnited States£308,500 3Kevin KilleenIreland£220,500 4Arthur KorenAustria£168,900 5Jake CodyEngland£133,800 6Jakub MroczekPoland£104,200 7Jonathan BensadounFrance£75,900 8Pablo GordilloSpain£51,900 9Benny SpindlerGermany£41,100
Pauli denies MacPhee second EPT Main Event title
2022 EPT London Events PokerNews Is Covering
The 2022 EPT London festival is only days away, and PokerNews will be on hand bringing you live updates from 12 of the bustling schedule's biggest and most eagerly anticipated events.
Of course, our team is reporting on the £5,300 EPT London Main Event, but you can also follow live and exclusive coverage of the £10,200 Mystery Bounty, four £25,000 High Rollers, a £50,000 Super High Roller, plus the £1,100 UKIPT Main Event and its £2,200 UKIPT London High Roller tournament.
Bookmark the PokerNews live reporting pages so you do not miss any of the action!
DatesEvent Oct. 18-19£10,200 Mystery Bounty Oct. 18-22£1,100 UKIPT Main Event Oct. 20£25,000 Single-Day High Roller I Oct. 21-22£2,200 UKIPT High Roller Oct. 21-23£50,000 EPT Super High Roller Oct. 22-28£5,300 EPT Main Event Oct. 23£50,000 Single-Day High Roller Oct. 24£25,000 Single-Day High Roller II Oct. 24-26£3,000 Platinum Pass Mystery Bounty Oct. 25£25,000 Single-Day High Roller III Oct. 26-28£10,300 EPT High Roller Oct. 27-28£25,000 High Roller